About
My name is Peter and I like to build and tinker with stuff. I work professionally as a software developer, and in my free time I enjoy building scale models.
I think it is very important to have a hobby, to get away from your thoughts and do stuff with your hands. I have for a long time had computers and programming as a hobby, but when also working 8 hours per day with computers, I realized that I needed to do something else, something different.
I have also always enjoyed doing stuff with my hands, building, taking apart, tinker. I enjoy being creative.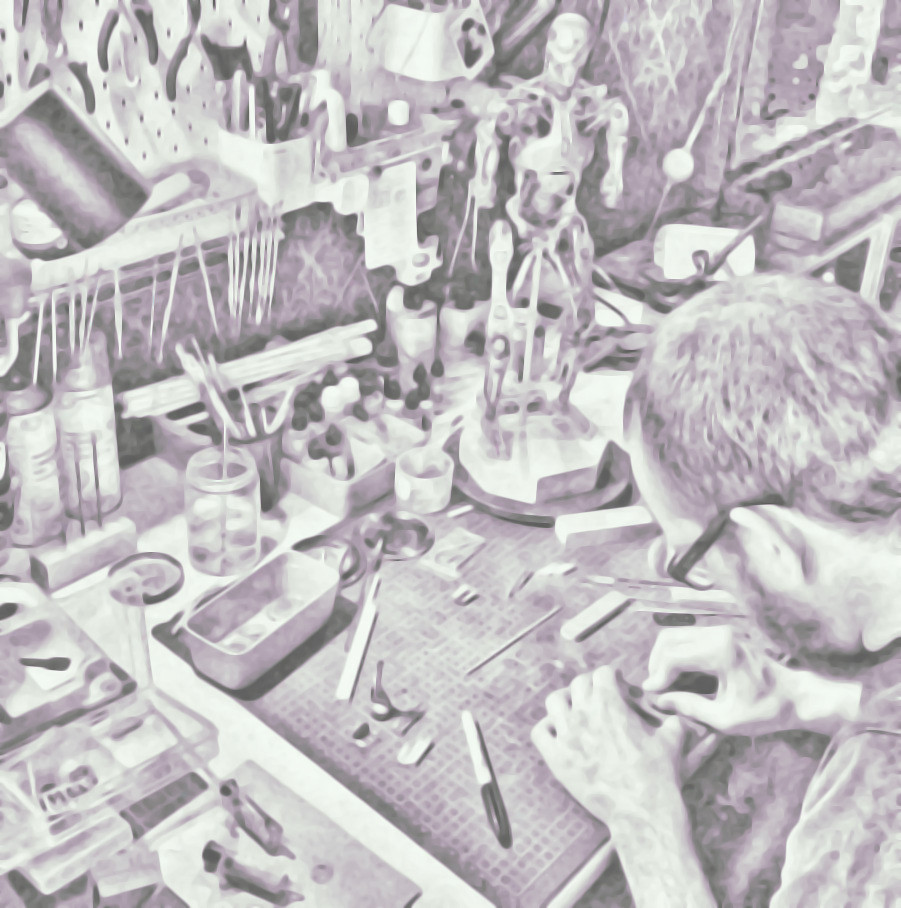 How it started
I built scale model kits when I was a kid, mostly cars and airplanes. I really enjoyed reading catalogs from model kit brands, dreaming of getting my hands on these cool kits. There was a local toy store that had some kits and paints that got me started. Back then I used enamel paints and paint brushes. The result was not so great.
Then I discovered computers, and forgot all about model kits. Fast forward to recent years, I re-discovered this hobby. I got myself an airbrush and started my journey.
On this website I will share this journey with you.
Inspiration
I am a big fan of the Terminator movies, and I really love the design of the T-800 endoskeleton. I have always wanted my own T-800, but they are hard to come by. There are companies like Sideshow Collectibles that creates very nice movie replicas, but cost a fortune. There are other companies that creates cheaper collectibles, such as NECA, that have created T-800 models. They look pretty cool, but they look like toys. I do not want a toy terminator, I want it to look like a real terminator. Check out my NECA T-800 modification blog posts, where I try to improve the toy collectible into a better looking display piece.
Sometime ago I stumbled upon T-STUDIO. An amazing guy from Japan that loves the T-800 more than me. When browsed his website I found out that there exists a model kit of the T-800, that is highly detailed, including metal parts. The kit was from a Japanese company called ArgoNauts. I fell in love. I wanted one of those. But they are pretty hard to come by. A few months later I found the kit on e-bay from a seller in Hongkong. It was not cheap, but hobbies usually aren't. You can check out this build here.
That is why I have built so many T-800s. In the future I plan to build a 1/6 scale T-800 out of metal, with all joints & mechanics fully functional.
I discovered the awesomeness that is Gundam and Gunpla (Gundam plastic models). They are very fun to put together (no glue!) and customize. The kits are highly detailed and I can recommend them to any model builder who has not yet tried it. They are as good for beginners as for expert model builders. There are endless posibilities when customizing.
Here are some inspirational links to other model builders out there that I really recommend.
Future
I want to improve my skills as a model builder. And the best way to do that is to build more models. And by building different kind of models you get more experience with different techniques etc.
I also want to get better at photography, taking nice pictures of my models so you can enjoy them as well.