T-800
Toy figure from McFarlane i found on Ebay. It had no weapon so I created a custom plasma rifle and base for it.
Plasma rifle made from styrene sheets glued together and some plastic tubes for the barrels.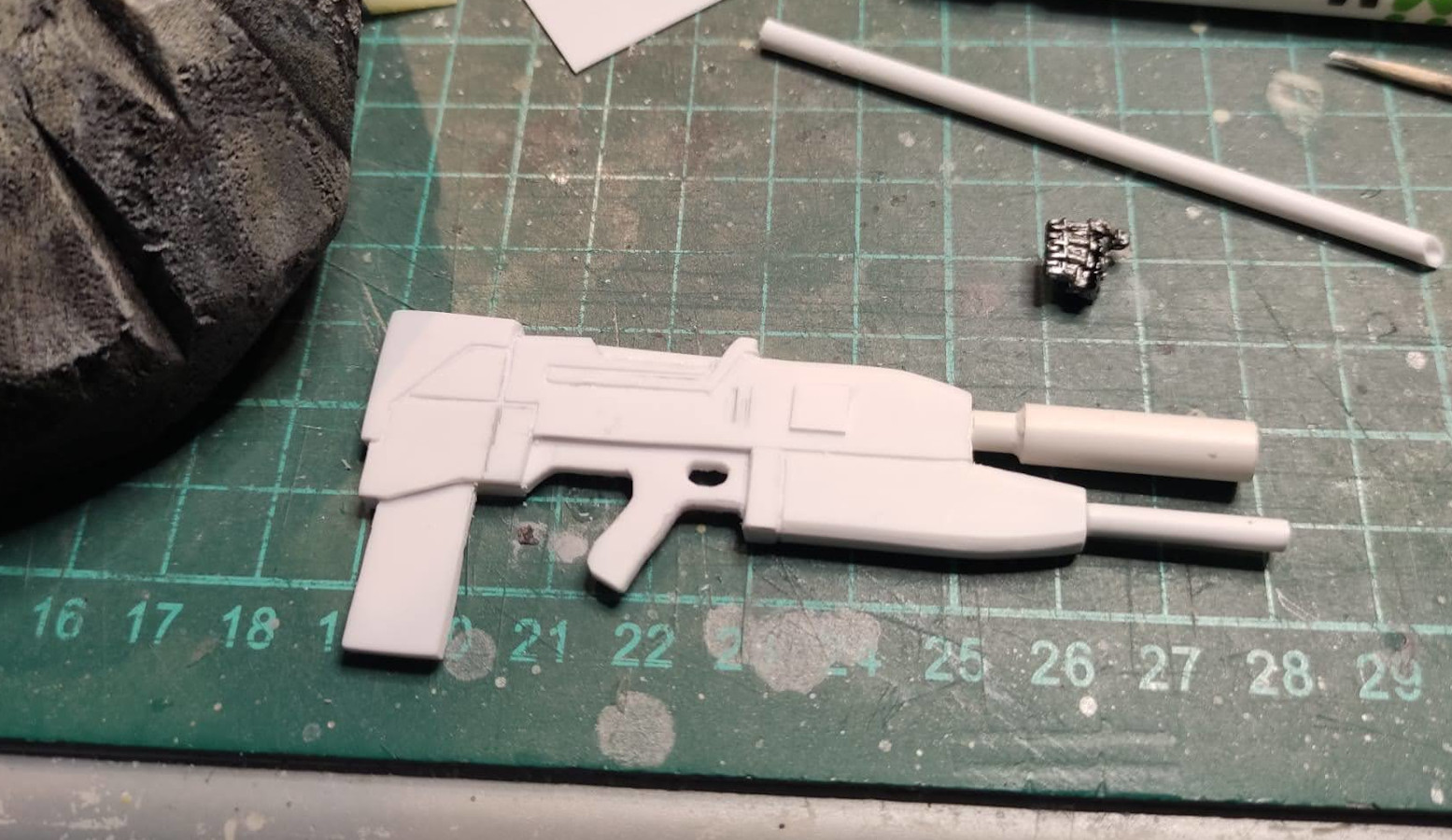 Base made from XPS foam and painted to look like rock, and some cables and pipes to make it look more interesting.
I also have a glass dome that protects it from dust (no pictures of that).
Gallery