Exia MG build, Part 4
90 words, 1-minute read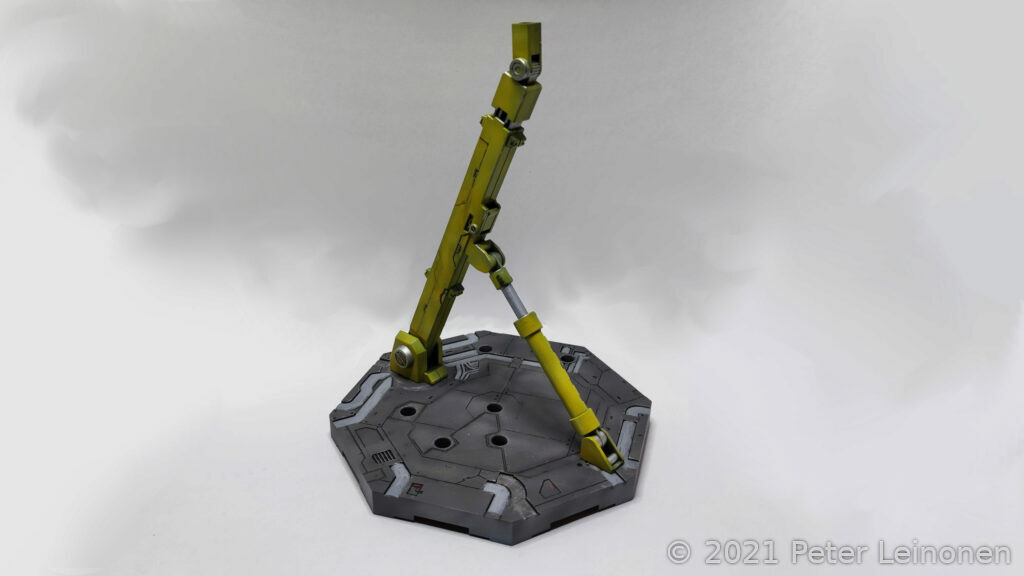 Quick paint job to make the action base look more interesting. Light grey primer from Vallejo and then a coat of yellow.
Dry brushed some steel color for a nice metal effect, and added some black panel lines.
I decided to make the arm look like an industrial crane or something like that, strong enough to hold a large mobile suit.
Gallery