Sazabi build, Part 3
Painting
I wanted to paint the Sazabi with a green military color theme. And I also wanted to give it a rusted & chipped look. So I painted the base coat with Vallejo Air Rust color.
Chipping
This is my first time using chipping medium. My plan was to test this method out on the shield first, and if successful do the same thing for the armour as well.
I applied Vallejo chipping fluid with airbrush and then went over with green. I used an old paintbrush to apply water and rub off the green layer, exposing the rust layer.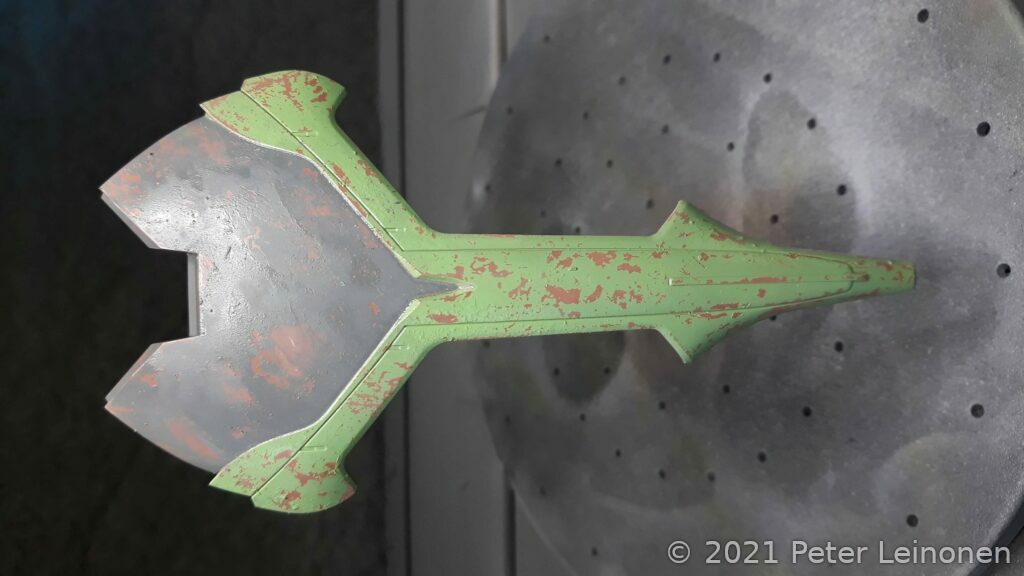 I was pretty happy with the result. I then applied a top coat to seal the result so I can apply decals and panel lines.
Decals & Panel lines
I applied waterslide decals and panel lines. I also chipped the decals using a scalpel. I carefully scraped off some of the decals to create a chipped effect.
I sealed everything with clear coat. I plan to do more weathering later.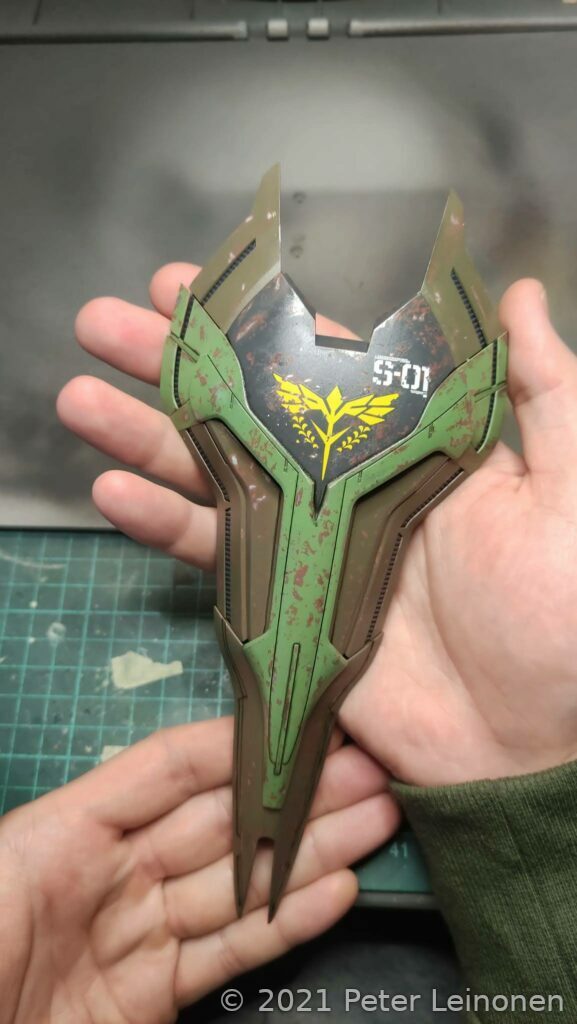 So when the shield was completed, I proceeded with the rest of the armour. This process took quite some time because there is so many parts.
I plan to seal everything with a matte varnish.
Gallery