Geara Doga Part 4
Colors
I wanted to match the color scheme of the Industrial Gear resin kit. I went for the following colors: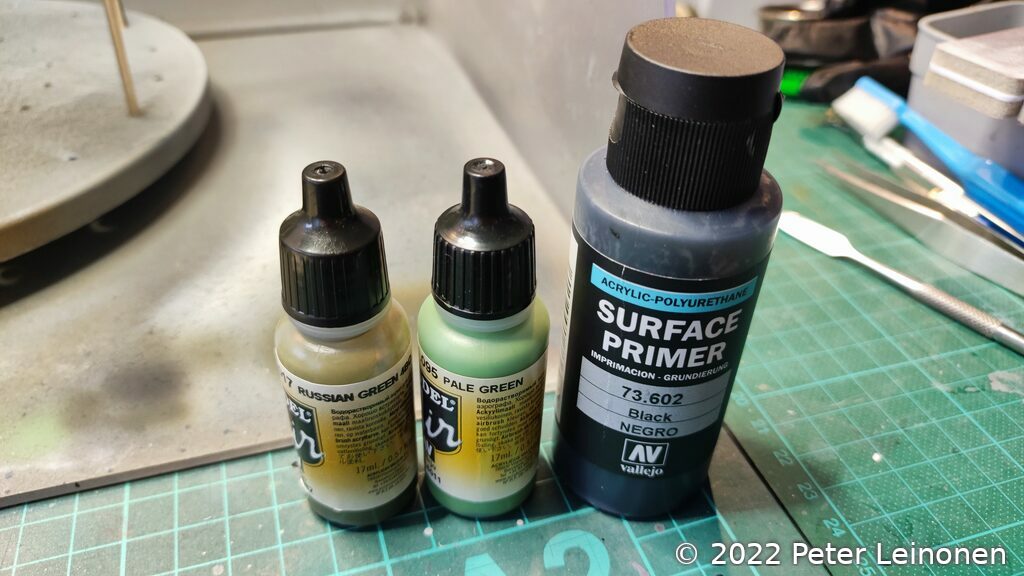 Russian Green (Vallejo)
Pale Green (Vallejo)
Black Primer (Vallejo) (because my normal black was empty)
I created two main green color mixes for the armour:
Dark green color, for the feet, waist, left shoulder and right shoulder shield

20 drops Russian Green
2 drops Pale Green
4 drops Black

Light green color, for the main armour parts

20 drops Russian Green
6 drops Pale Green
I also used Russian Green staight out the bottle for armour accents.
I also used for details:
White
Orange
Pale Green
Antracite Grey
Painting the darker armour parts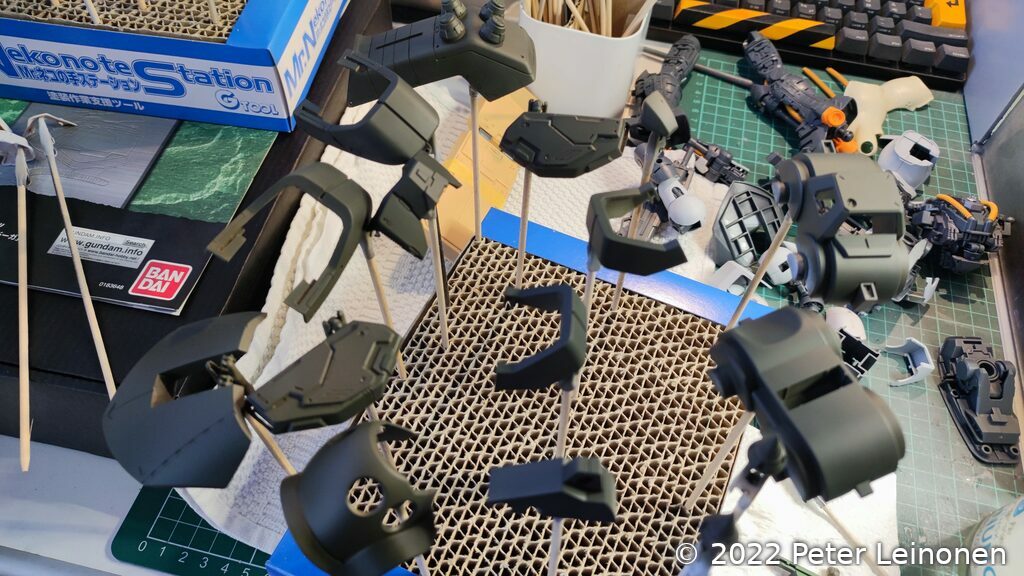 Painting the lighter armour parts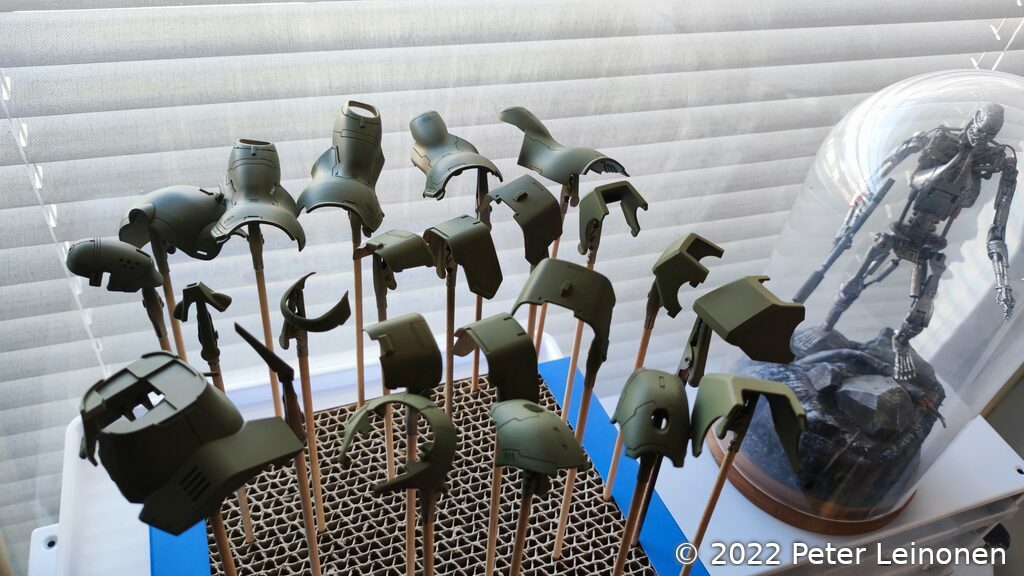 Adding details
Most of the details was painted by hand using a fine paintbrush.
I masked the stripes for the shoulder sheild: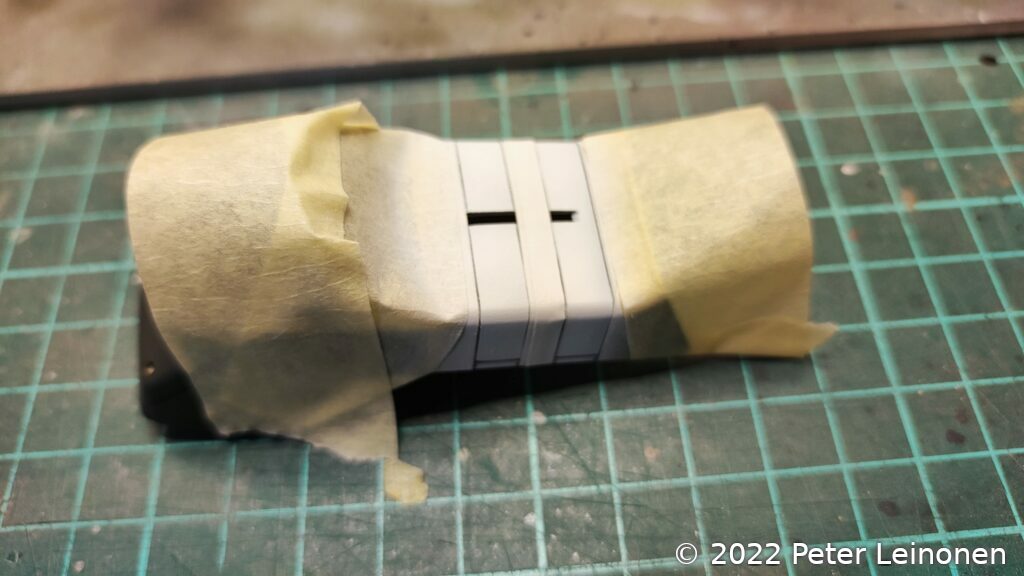 Mask removed, looks pretty good. Overspray can be fixed with paintbrush later.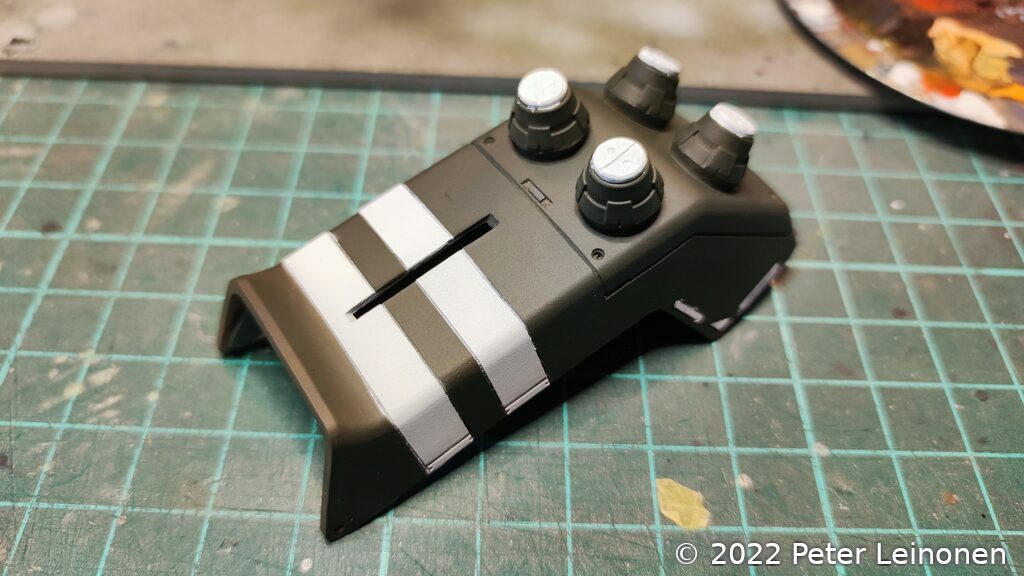 Painting the details took a couple of hours, it was fun!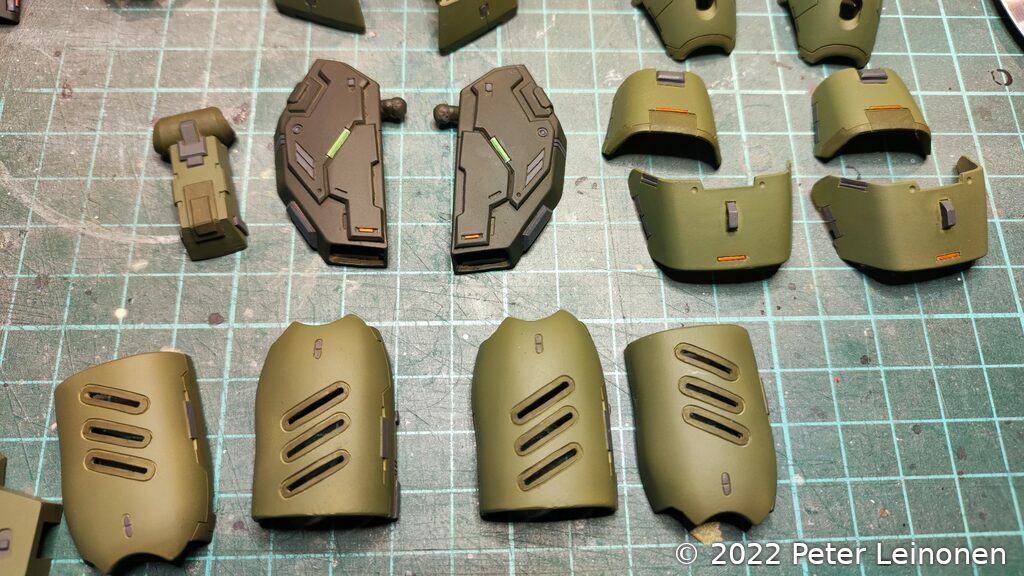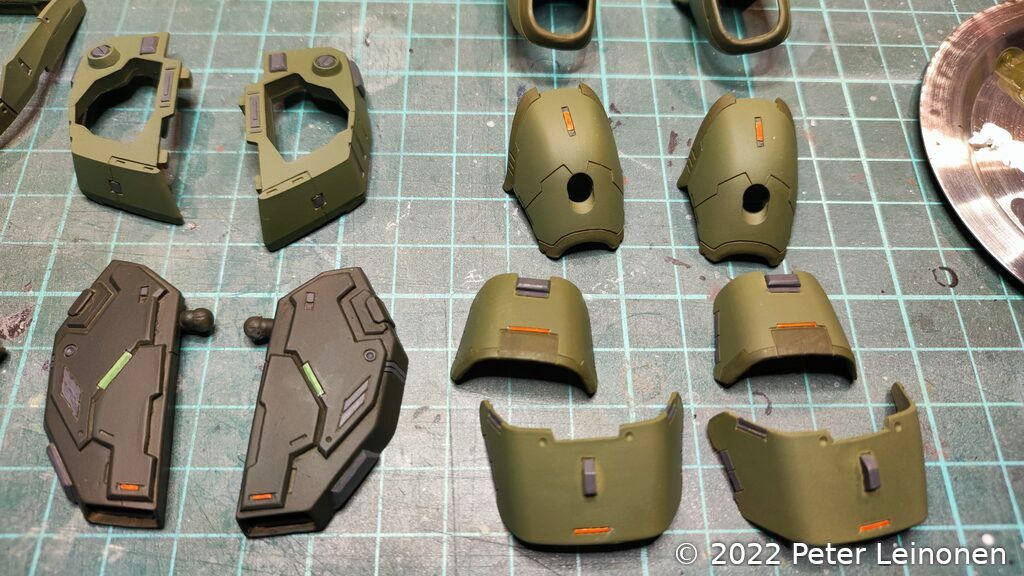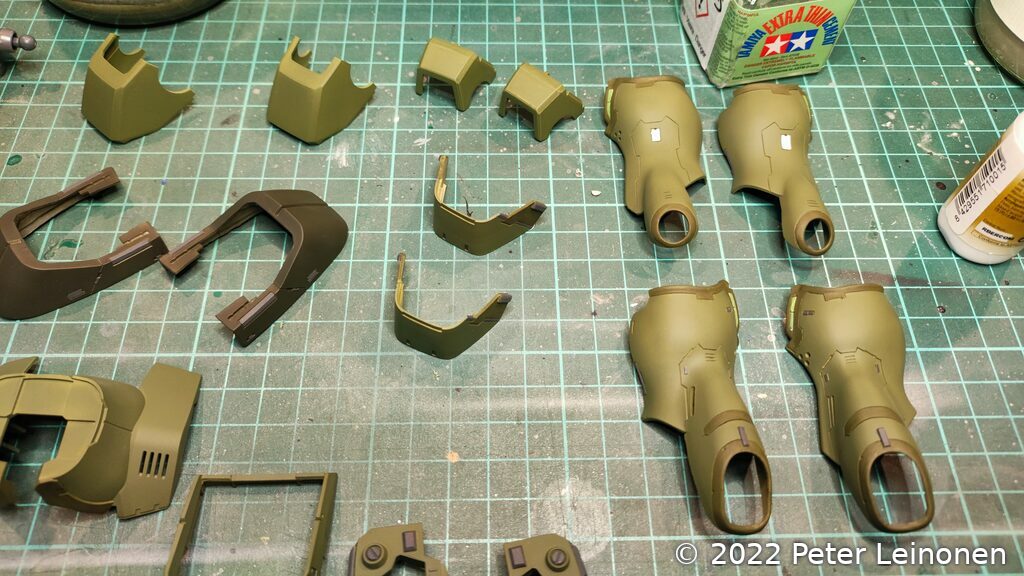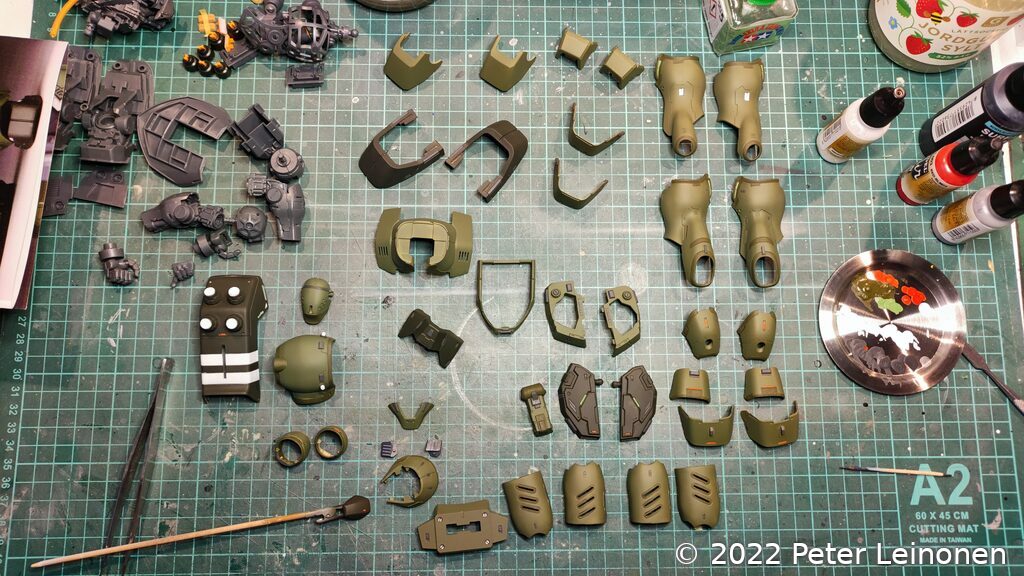 Stay tuned for more..
Gallery