Geara Doga Part 5
Painting details
I have been slowly working on painting the details.
Lots of parts to paint, but I think this is the most fun and satisfying part, seeing the kit come together. I painted most of the details with a fine brush.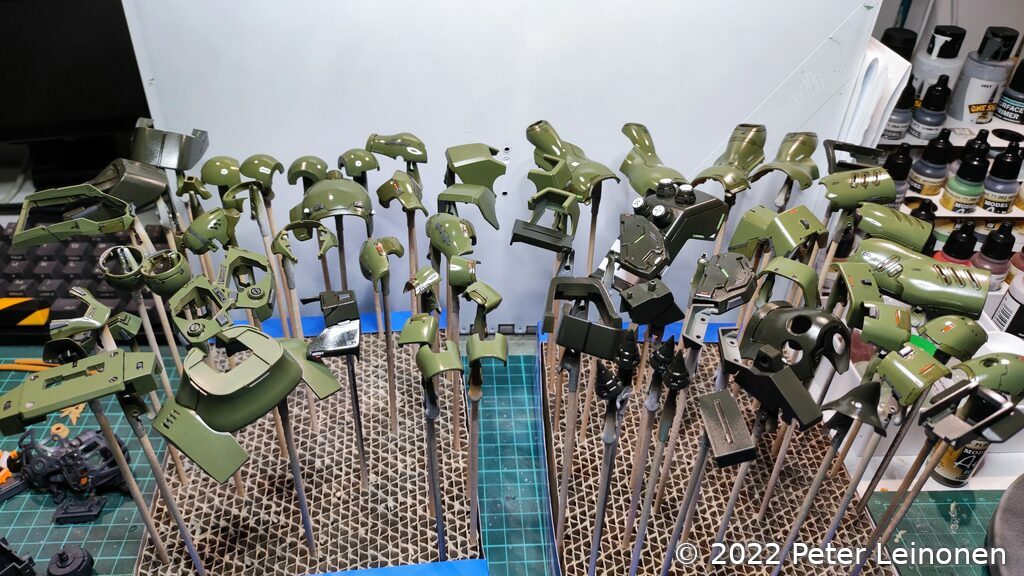 Masking parts of the backpack.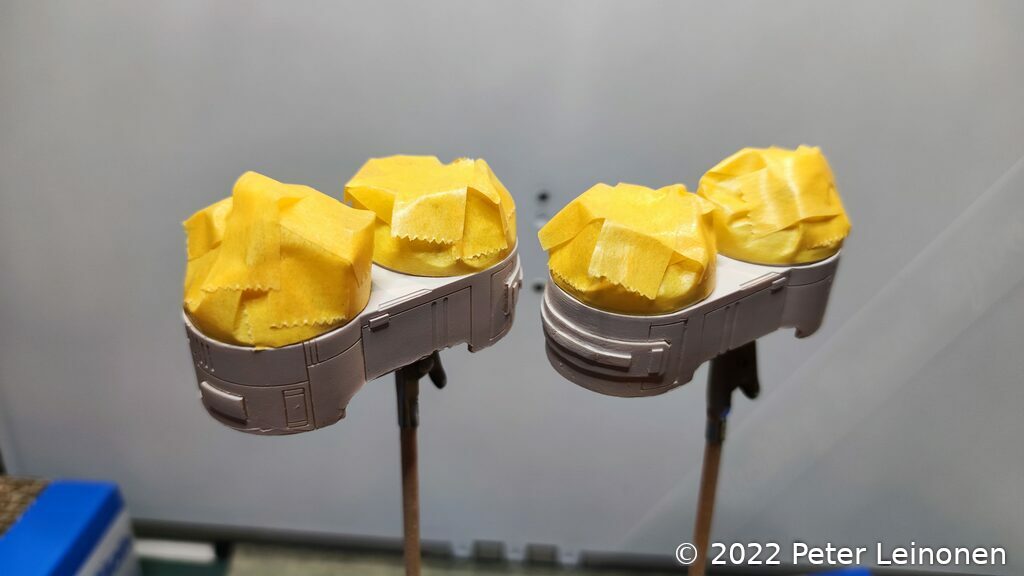 Painted and assembled backpack.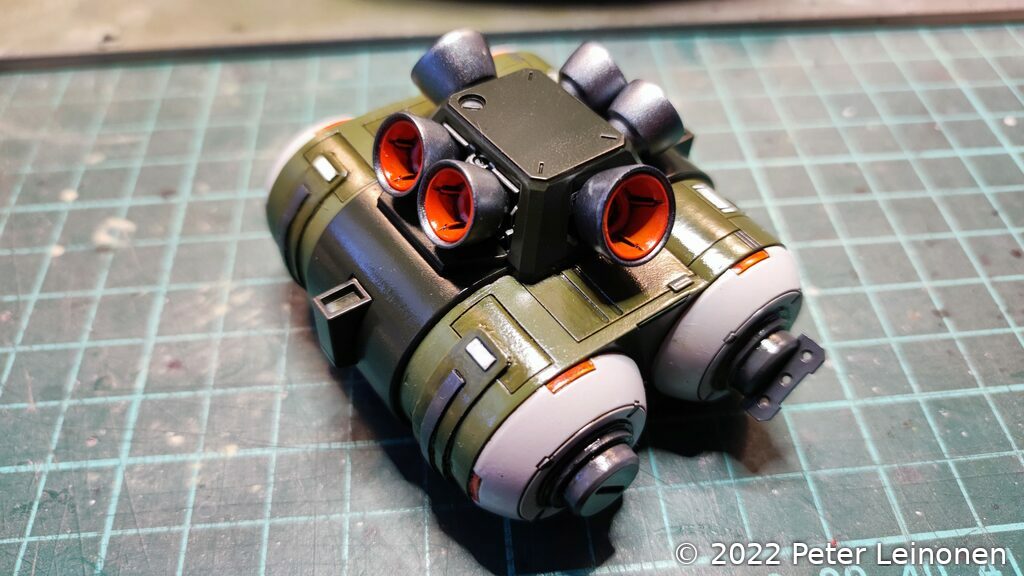 Weapon painted. Looks pretty good.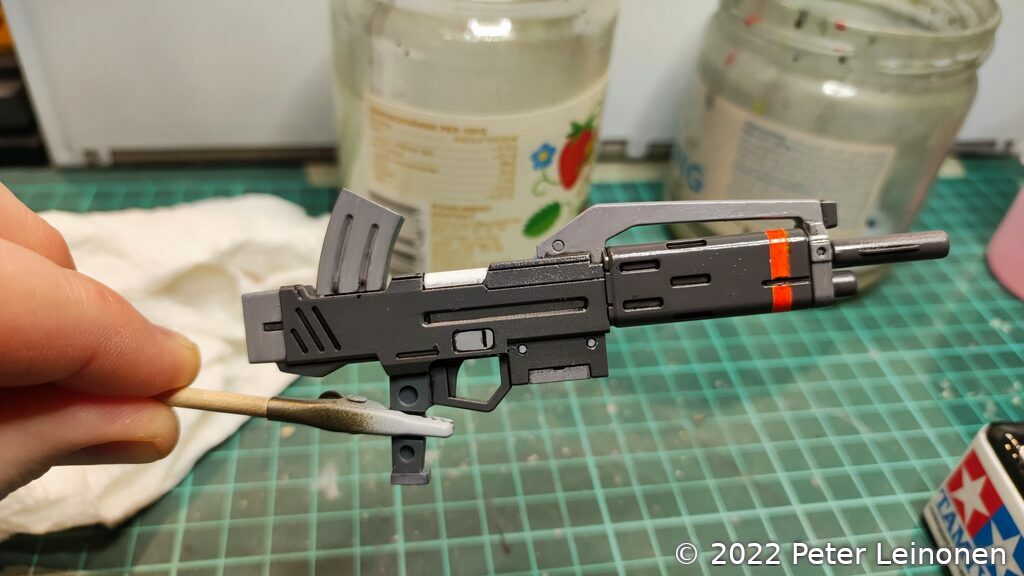 Assembly.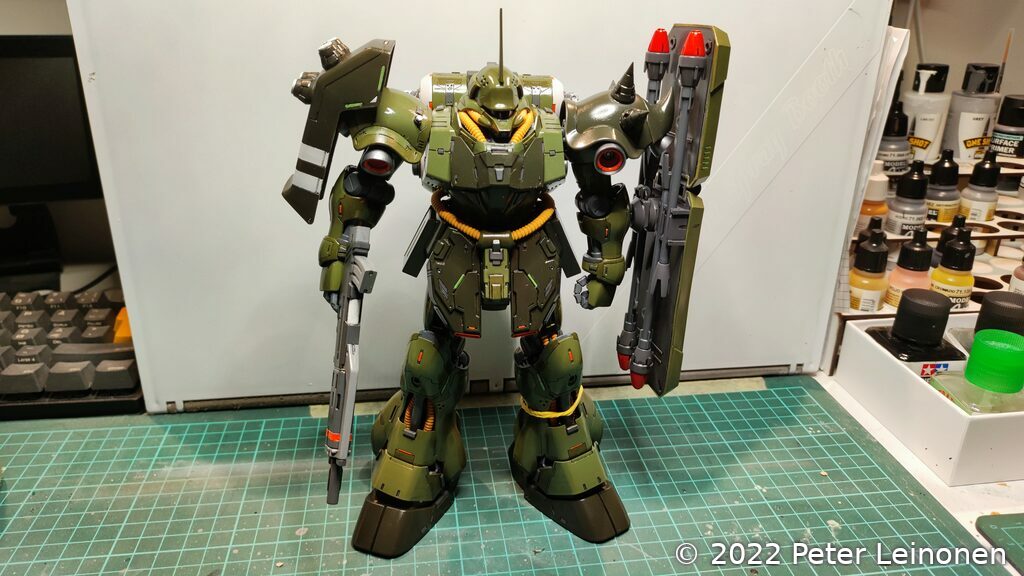 Painting the inner frame
This is not really necessary, because most of the frame is hidden by the armour parts. But I think it's fun to do. I used Vallejo Gun Metal and Chrome.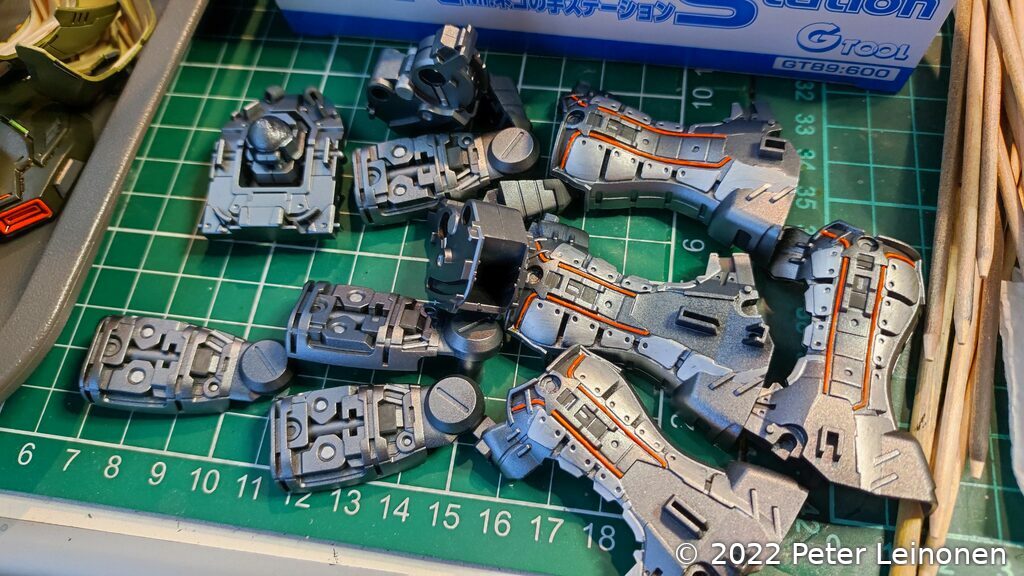 I painted some cables orange to add more details. I painted some of the plates with chrome.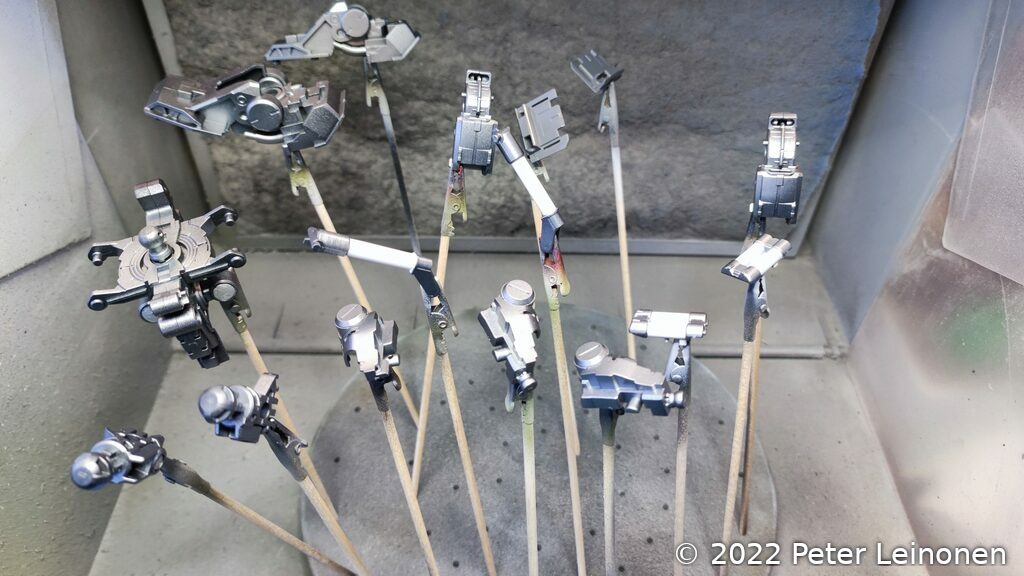 I had an idea that i wanted to expose the inner frame for the legs. I created something that might look like pistons using plastic pipes, pushing the armour parts out a bit to expose the frame. I need to paint the inside of the armour parts to make this look good. We'll see.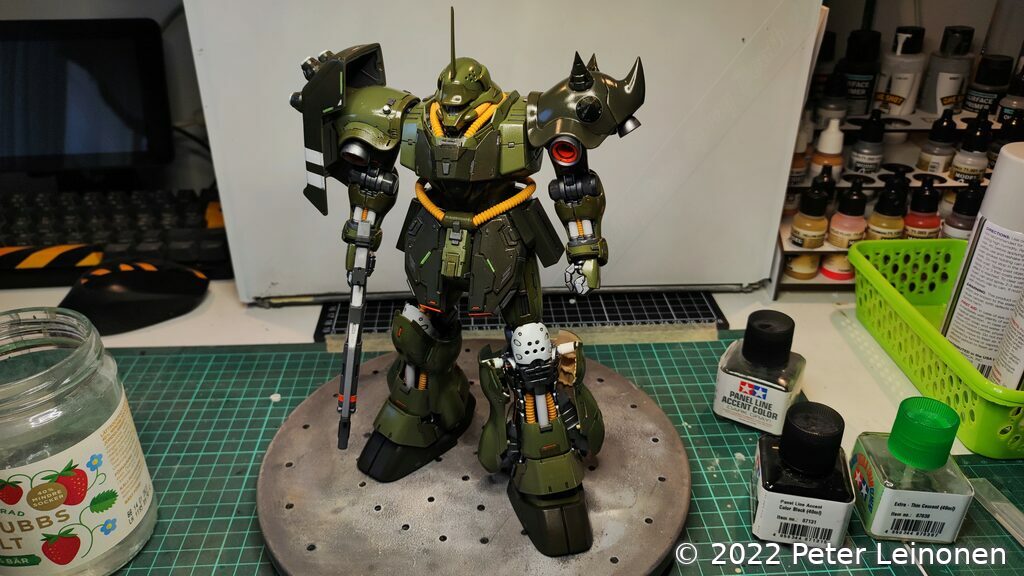 Painting the cables using Tamiya black panel line.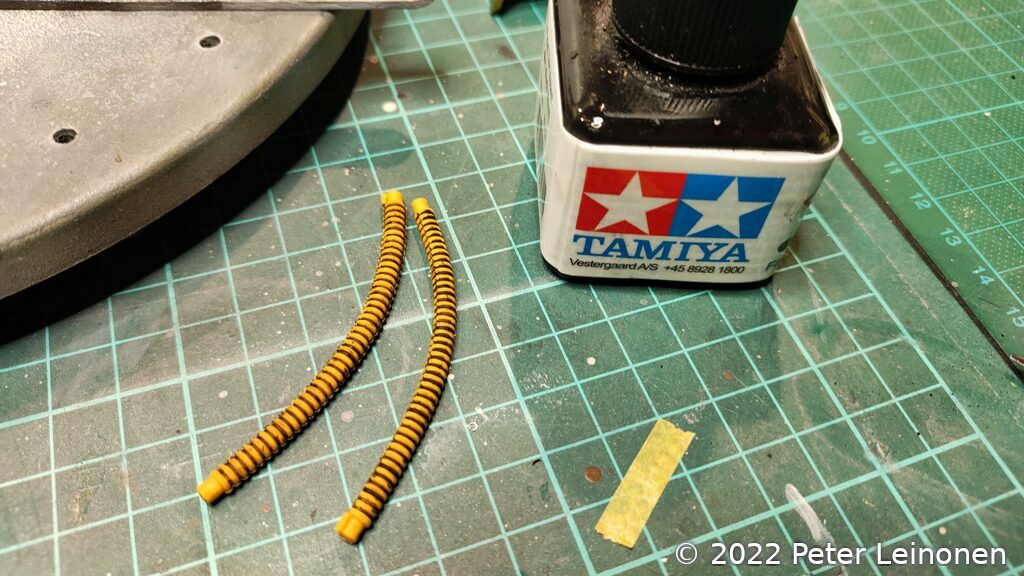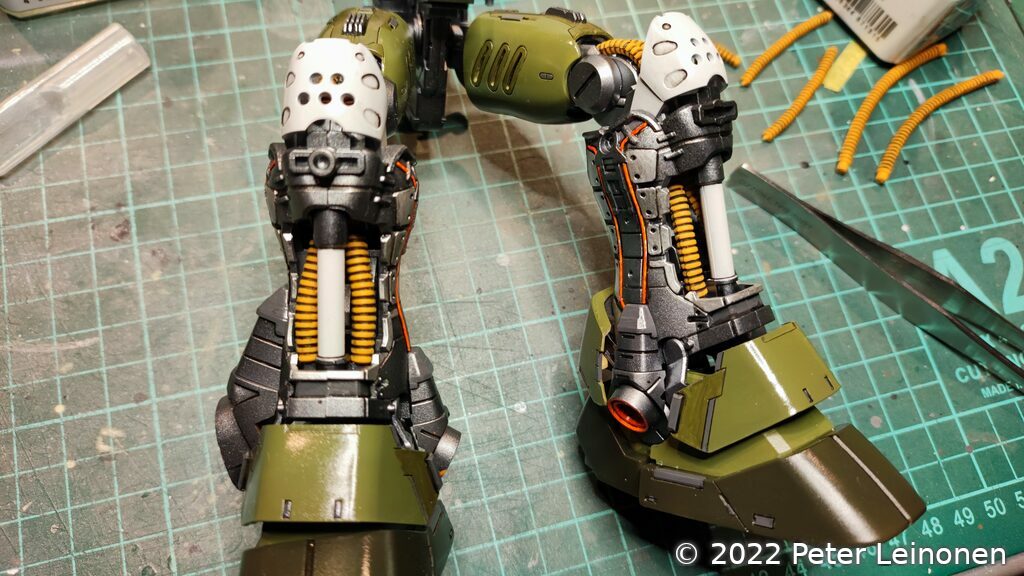 Next up is decals and a matte top coat, but I am still waiting for the waterslide decals to arrive.
Gallery