Sazabi build, Part 7
300 words, 2-minute read
Shading
Since I did not do any pre-shading I deciced to shade the armour a bit to make it look less flat.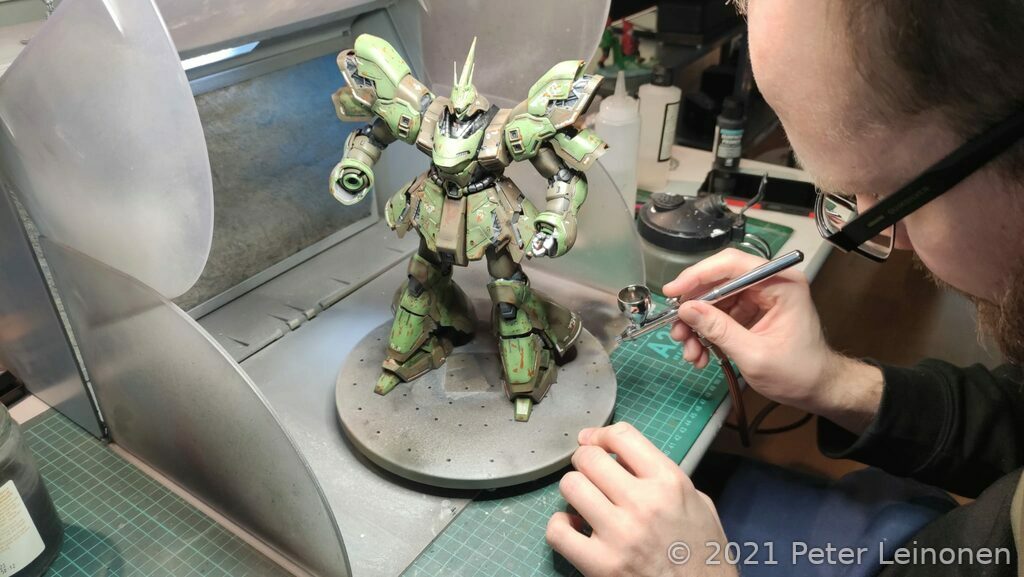 I also coated everything with satin top coat from vallejo.
Salt technique
I wanted to do more weathering. I found a cool technique that involves salt, that people seem to use on tanks and aircraft to make the surface less uniform in color.
Basically you use salt as a masking medium to create randomness when applying light and dark coats of paint.
I sprayed the parts with water and applied sea salt with differend grains all over, and let it dry for a few hours.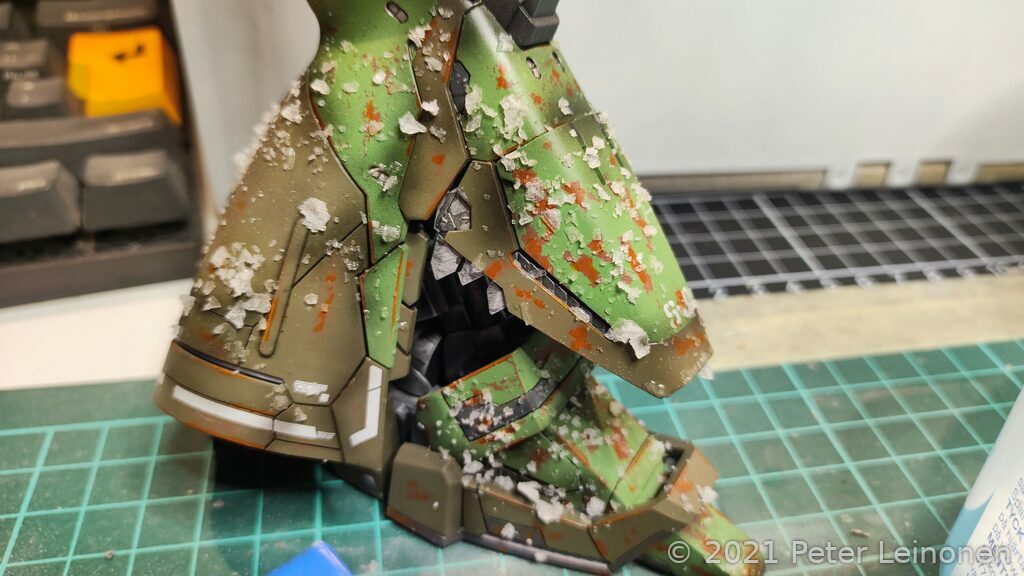 Then I painted a thin layer of white mixed with lots of thinner to create a lighter shade. Then I removed the salt using a hard brush. Repeated the process once more, but this time with a thin black coat mixed with thinner.
After removing the salt, you have a nice weathered look.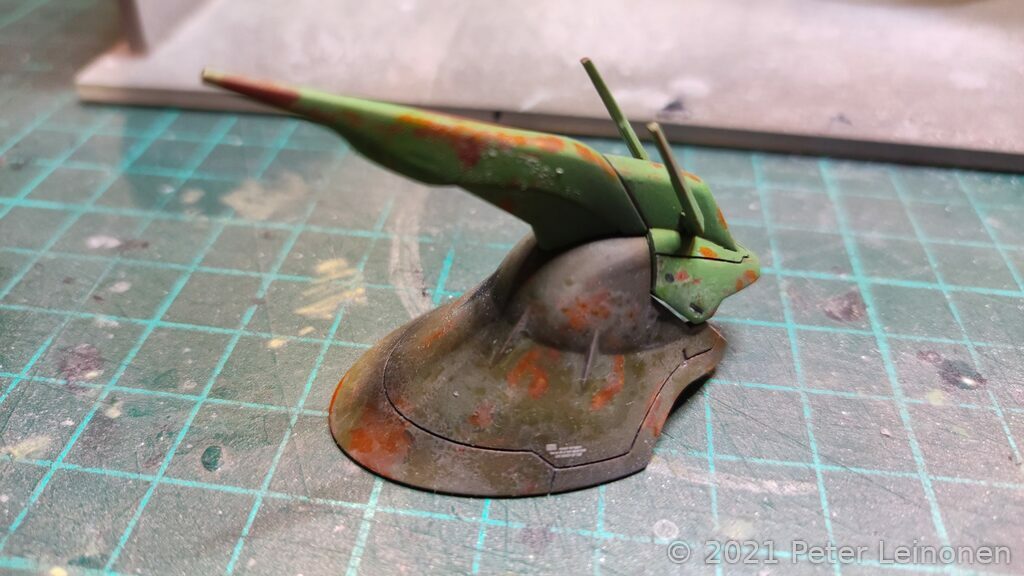 There are still some salt remaining in some areas, but i think it looks pretty cool.
It is a messy process, I had salt all over my workspace and on the floor that needed some cleanup
Sazabi is completed
I am finally done. I have updated the final images in the gallery on the models page.
The only thing left is getting a LED kit. But that can be a future upgrade.
Gallery