Russian T-34 (World War Toons)
Brand: Meng
420 words, 3-minute read
This year I will build some tanks. First out this year is a russian T-34 tank, from the "World War Toons" series by Meng.
It's a small kit, but I get to practice painting dirty war machines.
Assembly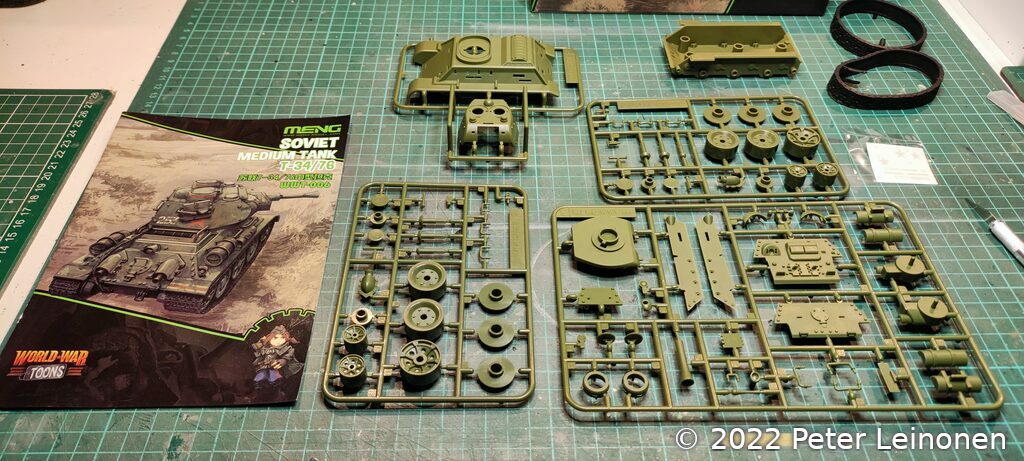 The kit is very easy to put together, all parts fit perfectly. I did sand some parts to get rid of seam lines etc.
Pre-shading
To give the model a less uniform color, I pre-shaded the model using my airbrush.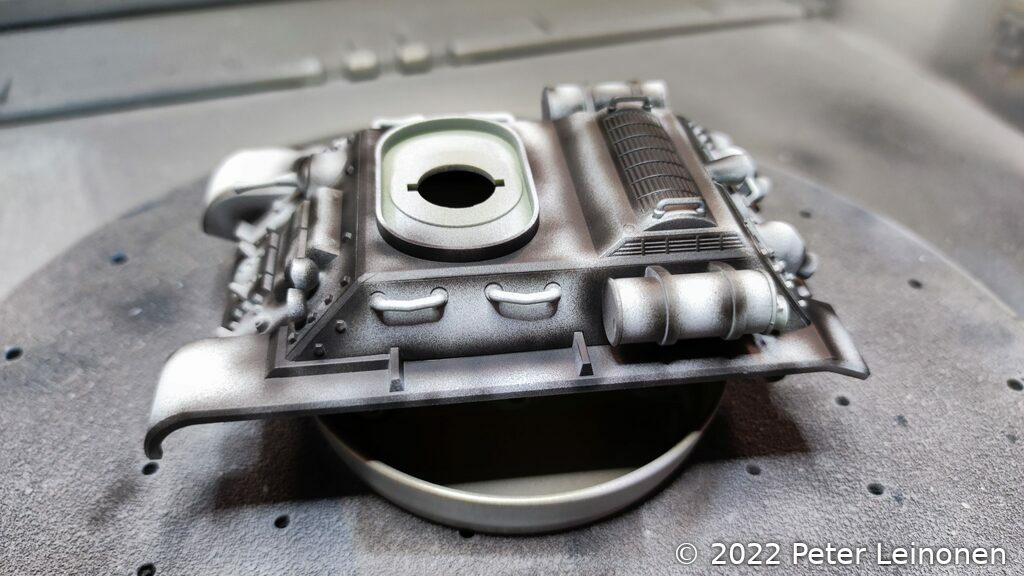 I then gave it a light coat of grey on top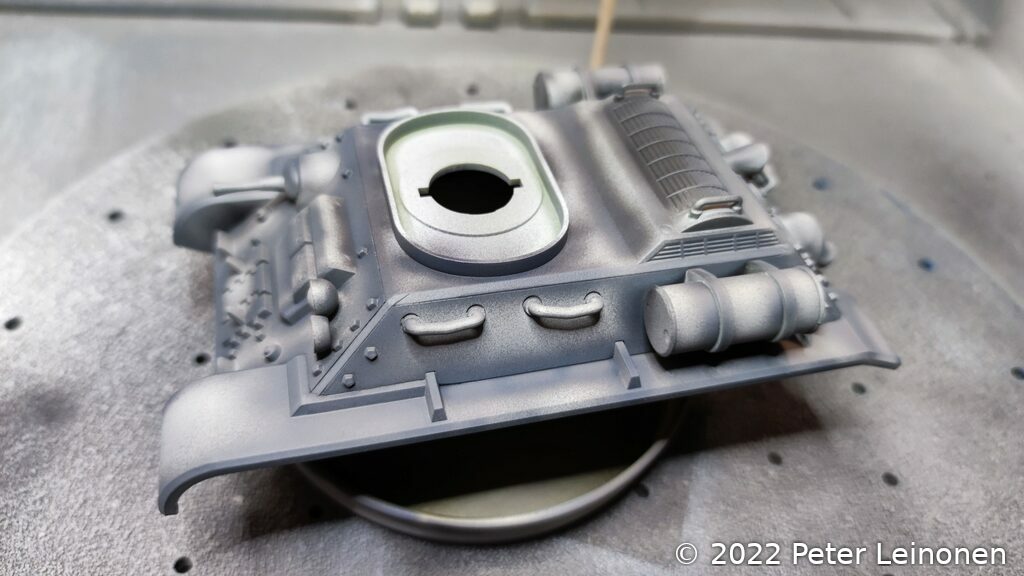 Chipping
I applied a layer of clear coat and then a layer of chipping fluid. The clear coat helps chipping process.
Painting
I then painted the model with Russian Green from Vallejo.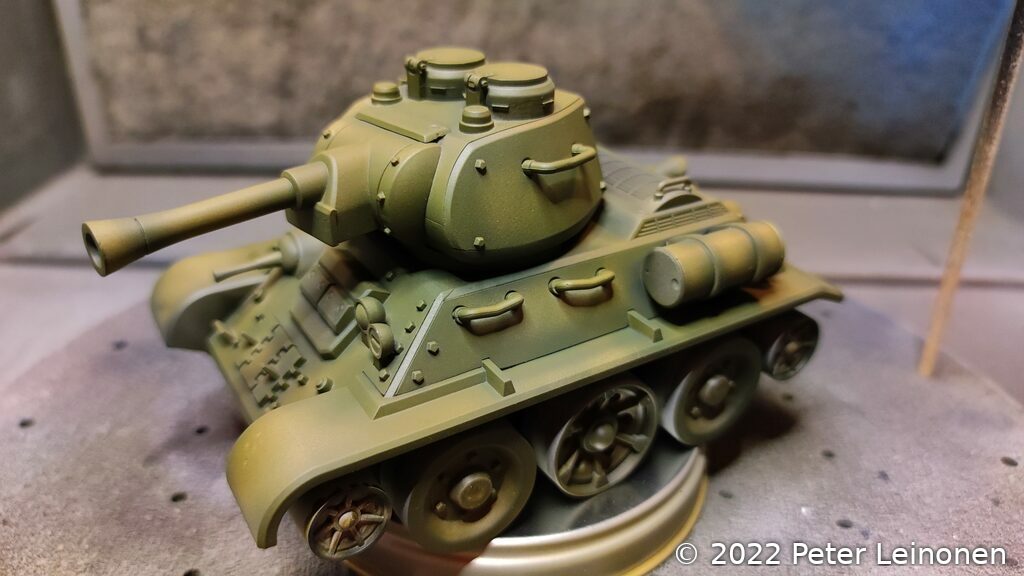 Then I used a hard brush to chip off some of the color to expose the grey color.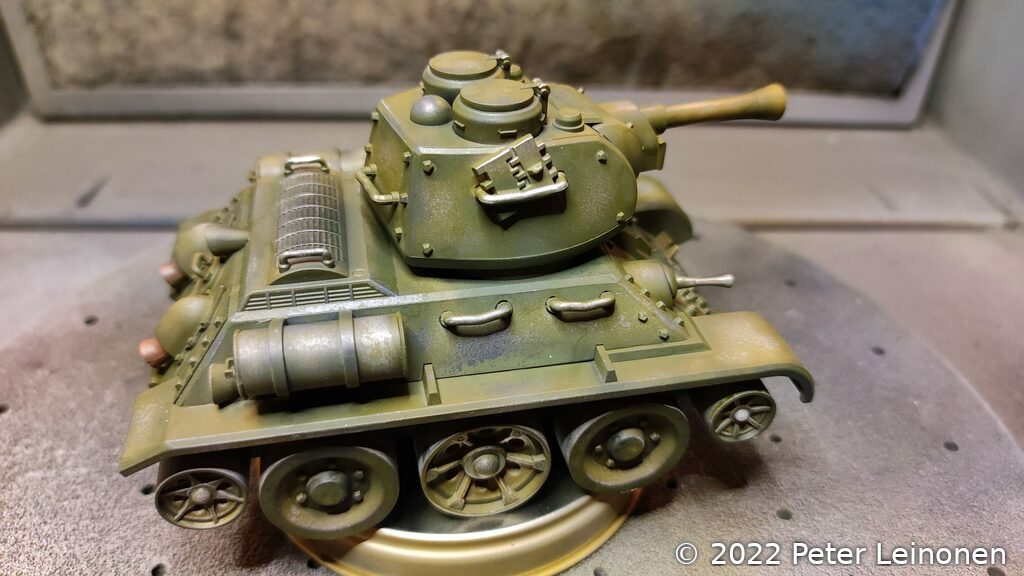 After that, I sealed the color with clear coat and applied the waterslide decals. Then applied a "pin wash" of black enamel paint (Tamiya Black Panel Liner).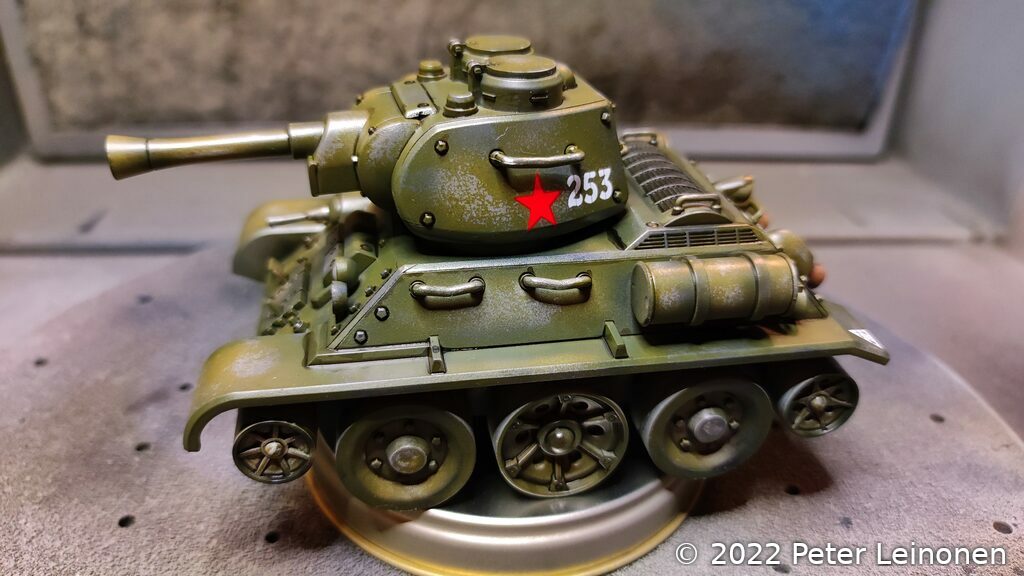 I also dry brushed some parts with steel (handles of the turret).
Weathering
I painted the rubber tracks with acrylic paint (rust & russian green) and then dry brushed some steel to make the tracks look metallic. The paint comes off easily for the tracks, so I need to be careful when handling the model.
I used oil paints to create weathering effects. For rust I used brown umber, and for the dirt stains I used yellow ochre. Final result looks pretty good.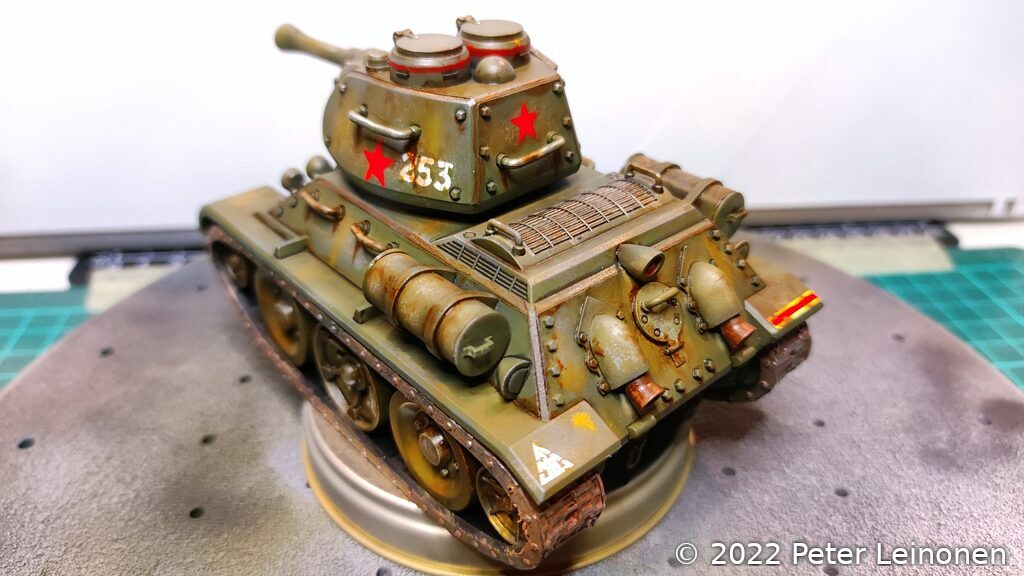 This was a fun little project. I have one more World War Toon model that I plan to build soon.
Gallery