Saab RF-35 Draken - Wing flaps
I plan to display this aircraft as stationary, and on the real aircraft the wing flaps are down when the aircraft is powered off. However, on the Hasegawa kit the flaps are straight.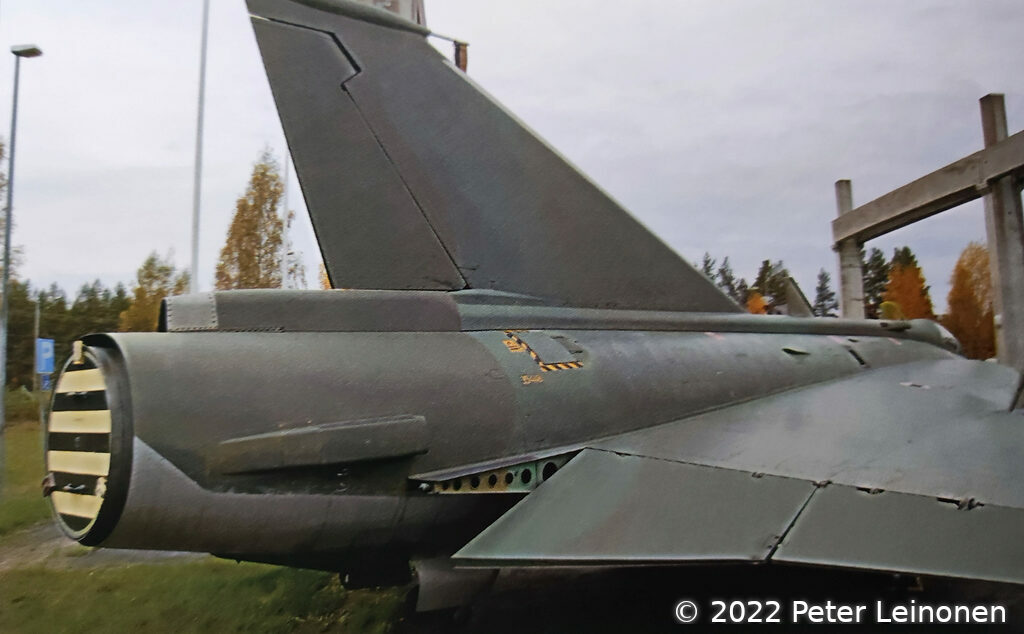 Wing flaps
For this I need to make some modifications to the Hasegawa model.
I have to cut out the flaps using a razor saw, a very handy tool for straight thin cuts.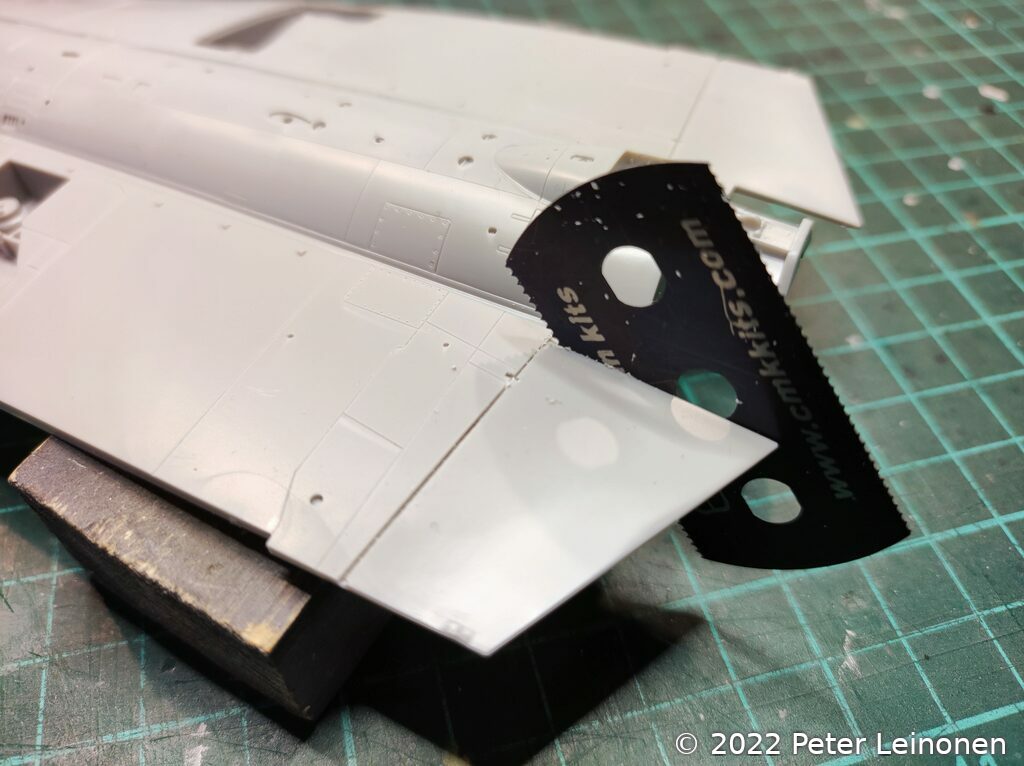 The bigger flaps was easy to remove, because of straight lines.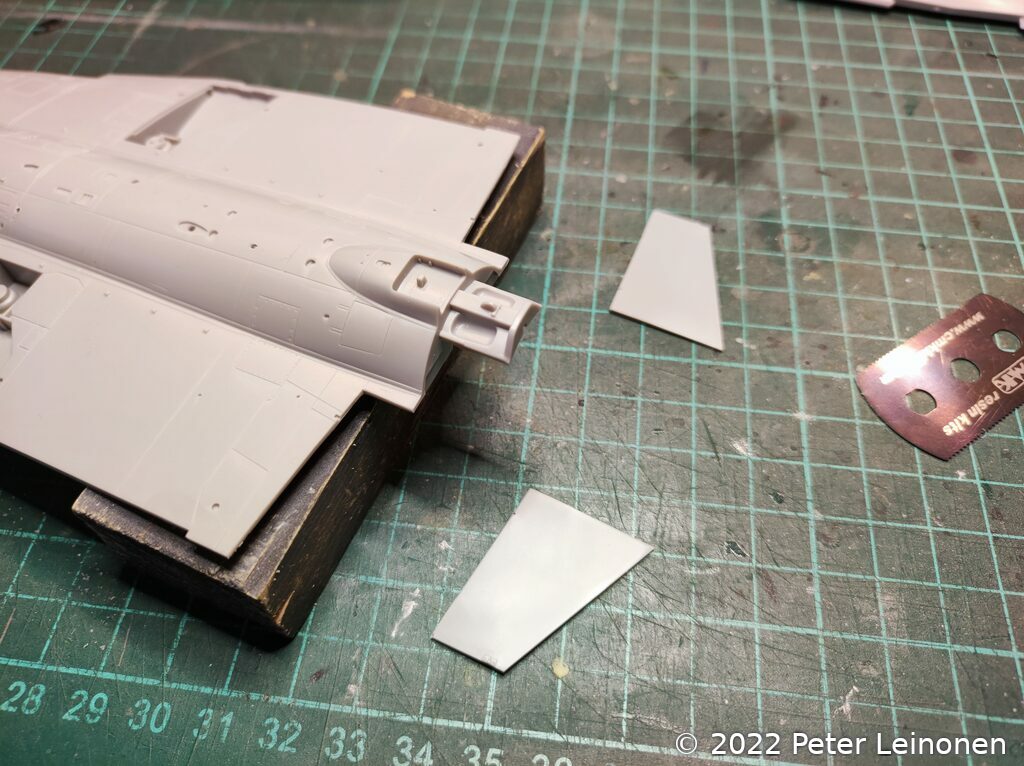 However, the smaller wing flaps was not as easy because of irregular shapes. I had to use my 1mm scribing tool to make small cuts around the shapes until it came off. Needs some sanding and filling to make it look good. And also making sure the hinges look nice, but I will have go at that in another post.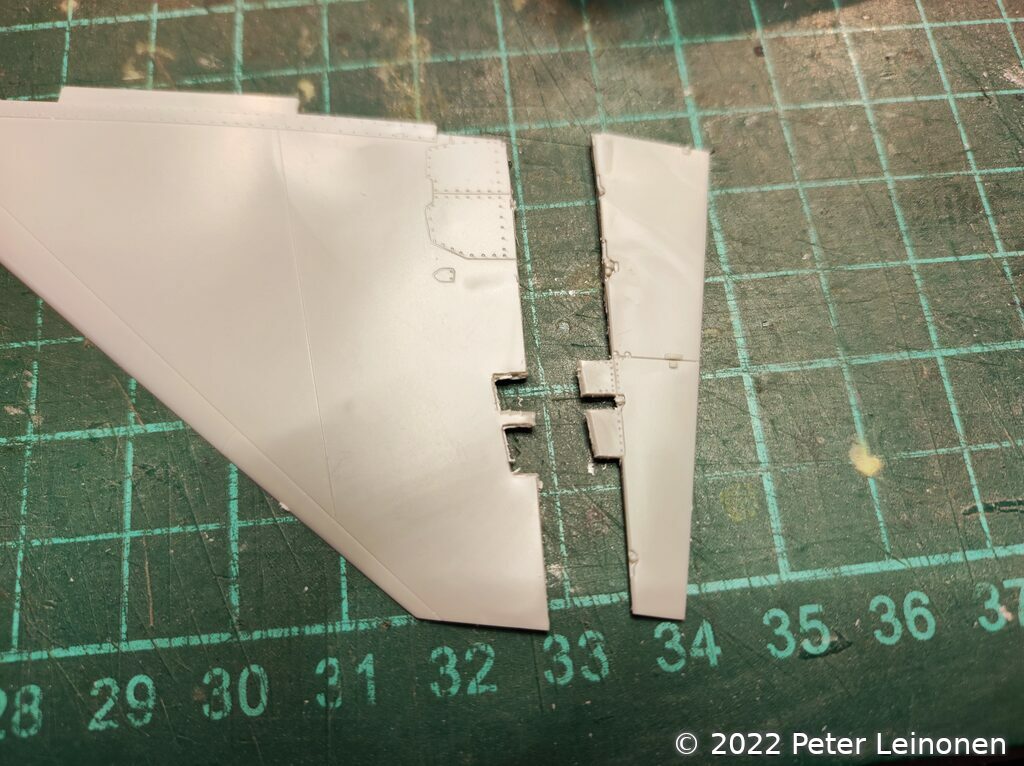 Filling gaps in the fuselage
I also have to fill the gaps in the fuselage. For this I use some styrene that I sand down for a snug fit.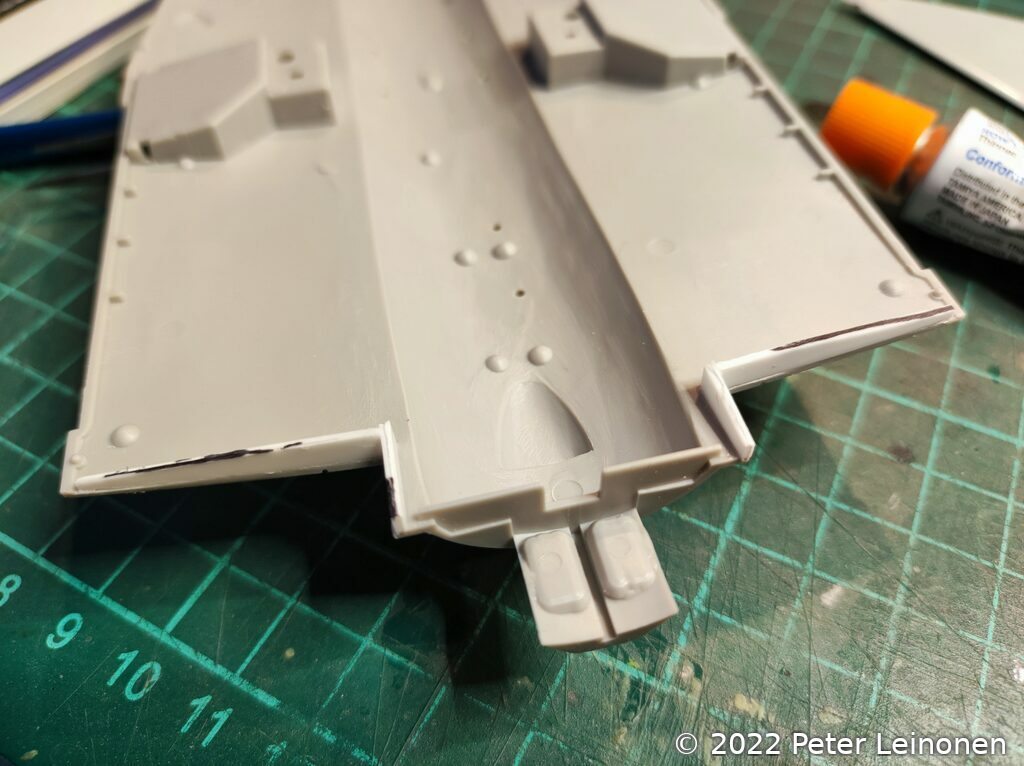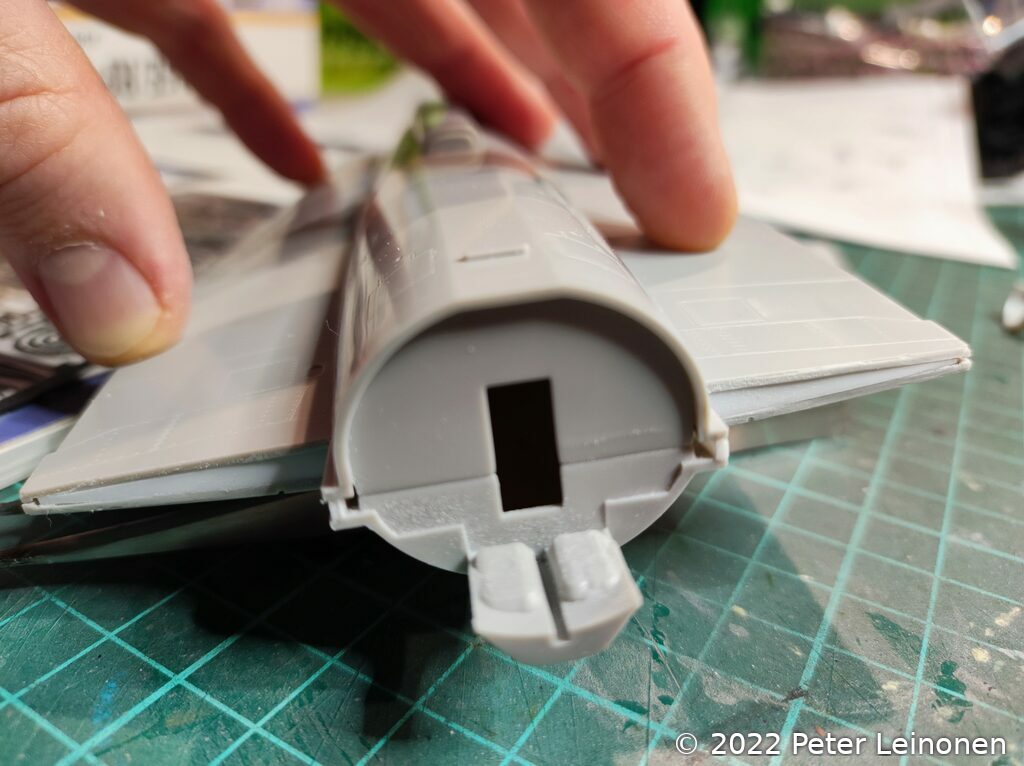 Stay tuned for more..
Gallery